POLARÉ® LENS SYSTEM
Relax Your Eyes, Focus on the Task
Lightwaves reflected from horizontal surfaces produce harsh, penetrating glare that can greatly distort and hinder visual acuity.  Polarised lenses act as a chemical "venetian blind" that eliminates blinding glare by neutralizing the reflected light before it reaches the eyes.  The Polaré lens system delivers maximum polarisation efficiency to enhance visual performance while allowing the eyes to remain relaxed and focused.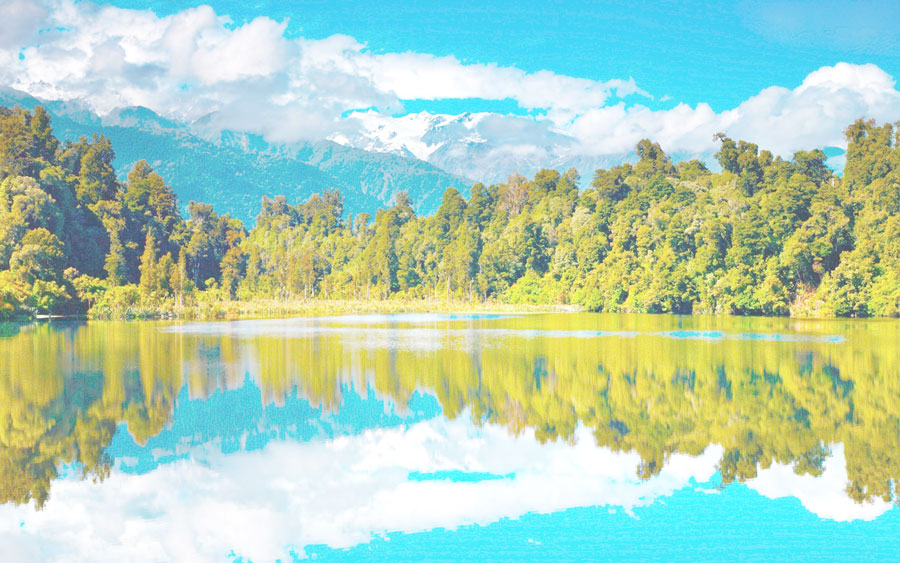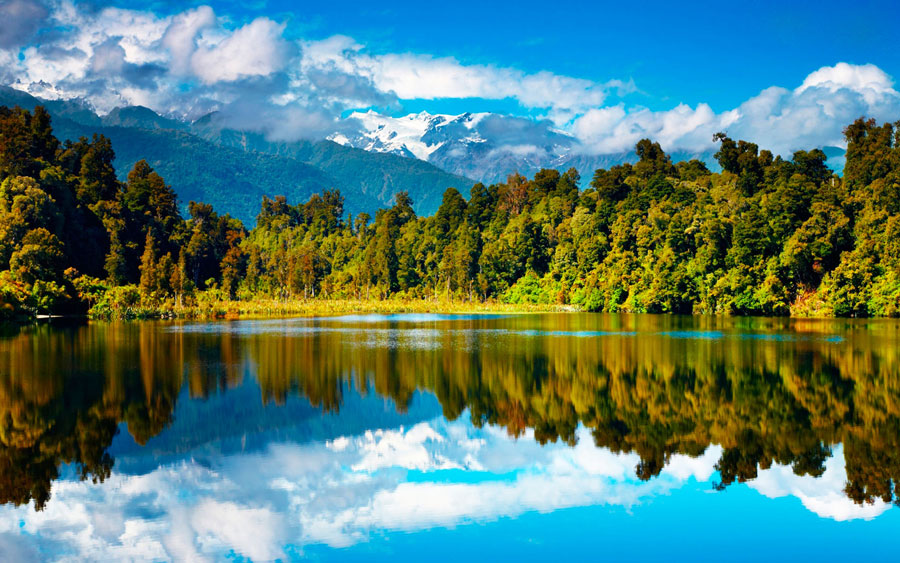 SPRING
Sporadic weather conditions (clear to moderate cloud cover) call for lens tints that effectively decrease light intensity while enhancing contrast and depth perception.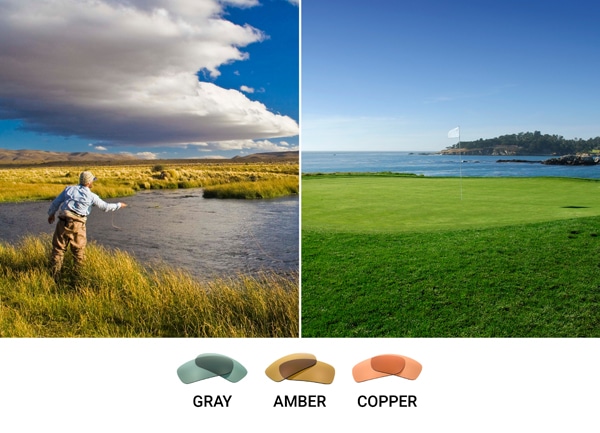 SUMMER
Long sunny days with intense light levels and blinding, reflected surface glare require darker tints and mirrored lens finishes to provide maximum eye comfort and visual performance.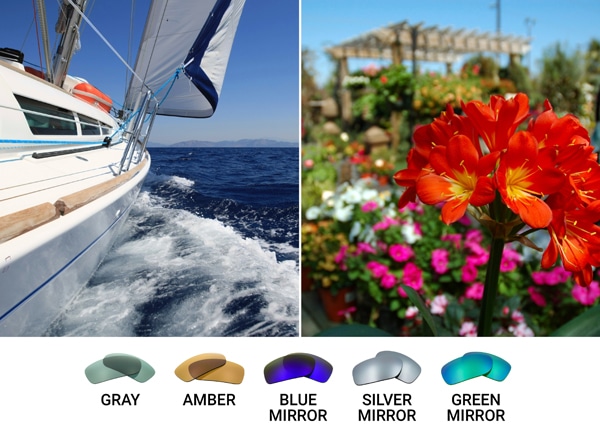 FALL
As daylight hours and sunlight intensity begin to decline from summer, contrast-enhancing lenses that feature moderate tints will maximize visual performance and comfort.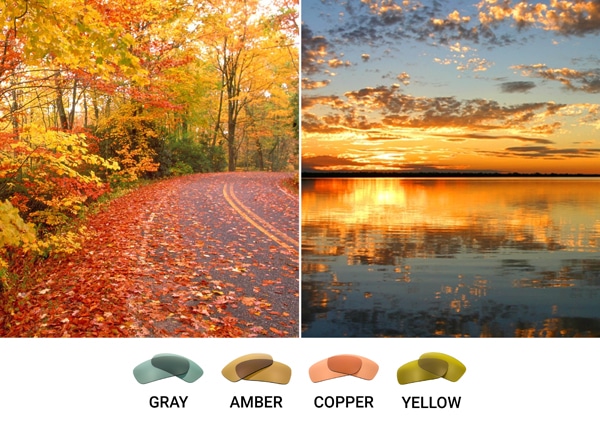 WINTER
Low, flat light (overcast conditions) require high light transmission tints that "brighten" your view while increasing contrast. Activities with intense surface glare call for dark tints with mirror finishes.