Non-Polarized Boysenberry UV Filters for Cocoons Mini Slim (MS)
Model: RLC410B
General purpose absorptive filter great for indoor and outdoor use, reduces glare to provide improved visual acuity. Transmits 15%of visible light and provides 100% UVA/UVB protection. Blocks 90% of blue light and visible light up to 410nm. (15%LT)
*Please note that replacement lenses are only available for Cocoons featuring Soft Touch frame finishes. Replacement lenses are not available for frames with gloss finishes.
PROFESSIONAL GRADE FITOVERS
Mini Slim (MS)
U.S. Design Patent No. D645,495
Popular with both adults and children, the chassis, featuring an impervious Soft Touch finish, is injection fused to our patented Flex2Fit temple system. Providing complete adjustability, Flex2Fit allows for customization of the temple position and placement, eliminating the discomfort experienced when wearing imitations. With a full undercarriage and maximum-sized peripheral lenses, the framework provides 360° of protection and completely isolates the eyes from the elements.
The Polaré lens system eliminates harsh glare, blocks 100% of harmful UV light and is highly scratch resistant. Includes our legendary Cocoons case, a lens Duracloth and the Live Eyewear lifetime warranty.
BOYSENBERRY UV FILTER SYSTEM
Soft optics, effective glare control.
As far as general-purpose absorptive filters go, the boysenberry is one of the most popular and effective. Its lower light transmission and high blue light filtering capacity create a visual field rich in both contrast and comfort. Popular among users for easing eyestrain and treating low vision ailments as well as migraines, it's the perfect filter system for relaxation and clarity around the house and around town.
Scratch-resistant, non-polarised UV filter
15% visible light transmission
UV400 rated for 100% protection from UVA & UVB rays
Filters 90% of blue light (HEV)
UV410 cut-off
Category 3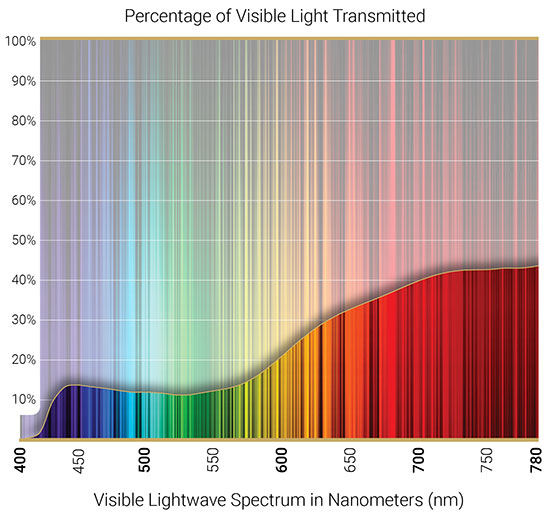 FITOVER SIZING GUIDE
Mini Slim (MS)
Cocoons are designed to be worn over your prescription glasses. To achieve the perfect fit, it's important you find the size that most accurately fits over your eyewear. Measure the full width and height of your glasses at the widest points.
We Guarantee the Perfect Fit. 30-day Money-Back Guarantee.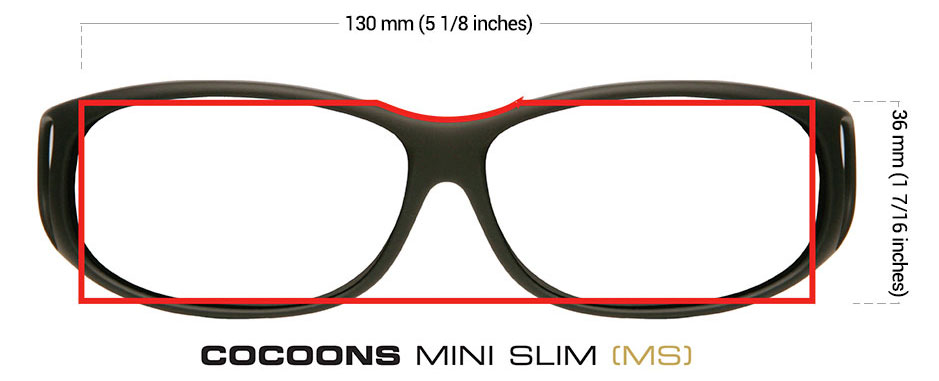 Designed to fit over prescription glasses measuring less than 130mm width by 36mm height.