Polarised Green Mirror Lenses for Cocoons Slim Line (M)
Model: RLC400R
€29,95 (incl. VAT/excl. shipping cost)
A green mirror coat designed to improve the contrast enhancing, glare cutting properties of the amber lens. (15% LT)
*Please note that replacement lenses are only available for Cocoons featuring Soft Touch frame finishes. Replacement lenses are not available for frames with gloss finishes.
PROFESSIONAL GRADE FITOVERS
Slim Line (M)
U.S. Design Patent No. D645,497
A truly iconic fitover design, the patented Slim Line is a mid-sized fitover with a definitive unisex styling. The chassis, featuring an impervious Soft Touch finish, is injection fused to our patented Flex2Fit temple system. Providing complete adjustability, Flex2Fit allows for customization of the temple position and placement, eliminating the discomfort experienced when wearing imitations. With a full undercarriage and maximum sized peripheral lenses, the framework provides 360° of protection and completely isolates the eyes from the elements.
All Cocoons fitovers frames feature a manufacturer's limited lifetime warranty.  Please be sure to register your new Cocoons to enjoy all the benefits of our warranty program.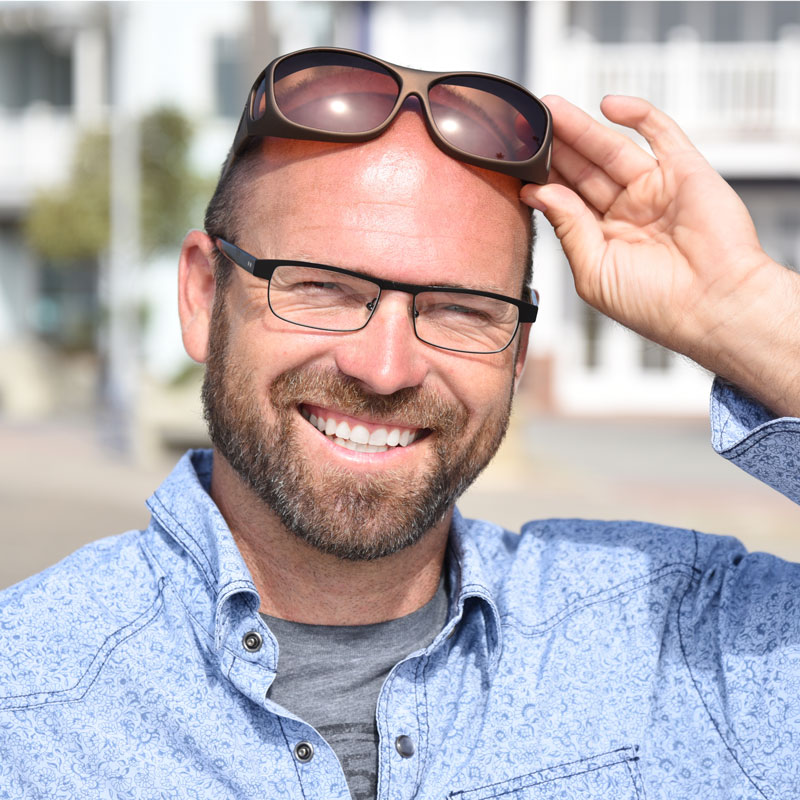 GREEN MIRROR LENS SYSTEM
Engineered to eliminate surface glare.
Long a favorite of top-water anglers for its unique ability to bring even the murkiest, most brackish waters into focus, our green mirror system has found a devout following in those who demand the best against the meanest brightness and glare. With its further accentuation of glare-cutting and contrast-enhancing properties of our amber lens, those who've worn it know just how hard it is to take it off.
13% visible light transmission
Polarised to eliminate blinding glare
UV400 protection from UVA & UVB rays
Filters 90% of blue light (HEV)
Improves depth perception with enhanced contrast
Oleophobic shell repels oils and other lens surface contaminants while providing a chemical barrier that enhances the durability of the mirror coat
Category 3

FITOVER SIZING GUIDE
Slim Line (M)
Cocoons are designed to be worn over your prescription glasses. To achieve the perfect fit, it's important you find the size that most accurately fits over your eyewear. Measure the full width and height of your glasses at the widest points.
We Guarantee the Perfect Fit. 30-day Money-Back Guarantee.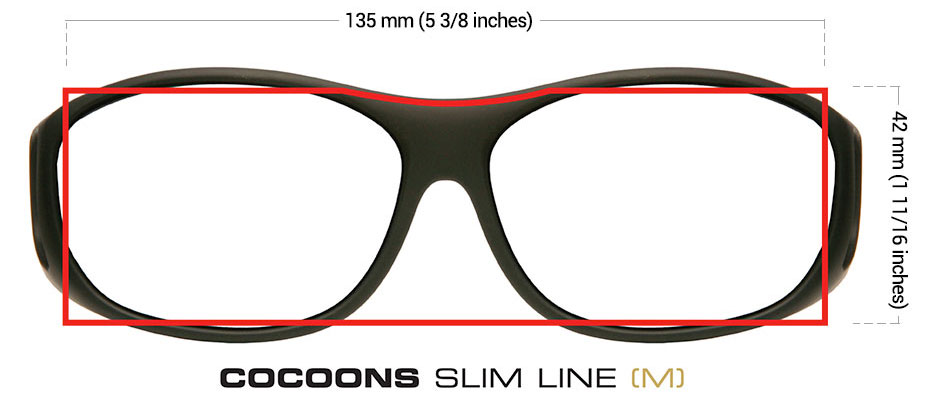 Designed to fit over prescription glasses measuring less than 135mm width by 42mm in height.